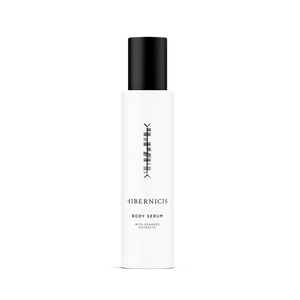 Síoda (Silk)
Our unique Body Serum, rich in Sodium Hyaluronate enables the skin to attract and maintain water at cellular level. It is highly absorbent and moisturising without the addition of oil.
A blend of 5 seaweed extracts provides anti-oxidant and moisturising properties and help detoxify, clear and tone the skin, aiding in the rid of cellulite.
Síoda Body Serum is supported with the essential oils of Jasmine and Neroli, creating a highly luxuriant yet light veil of fragrance.
Síoda is ideal for humid weather where moisture is desired without the addition of oil.
Jasmine, the queen of essential oils, is relaxing, emotionally warming and an antidepressant.
Neroli, a calming and very effective anti-depressant. Particularly good for dry, mature and sensitive skin.