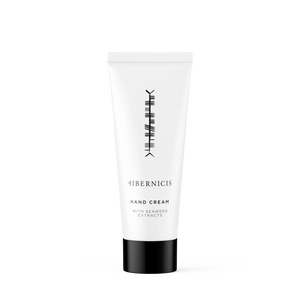 Cara (Friend)
Cara, friend in Irish, is also an Irish girl's name.
Our Hand Cream is both nourishing and easy to apply, without any greasy residue. 
With a blend of 6 seaweed extracts, rich in antioxidants and anti-aging properties, they also help heal, protect and maintain water balance in the skin.
With its abundant blend of ingredients, Cara is supported with nourishing natural oil extracts, Vitamin E and essential oils of Lavender and Mandarin, providing a light, fresh herbaceous fragrance.
Cara, make her your best friend, carry her everywhere.
Lavender is calming and has anti-inflammatory, anti-microbial and anti-fungal properties and is regenerative with healing properties for the skin.
Mandarin is calming and uplifting and is good for reducing insomnia. It aids purifying the blood and detoxifying the body. It also is good for scars and dull skin.