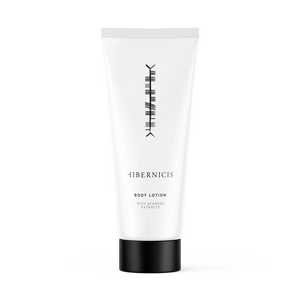 Athlíon (Replenish)
Our Body Lotion is quickly absorbed and does not leave any sticky residue. The feeling of skin comfort, support and moisture is extended for many, many hours after application.
With a blend of 6 seaweed extracts, rich in antioxidants and anti-aging properties, they also help heal, protect and maintain water balance in the skin.
Athlíon Body Lotion is supported with a blend of Rosewater, known to moisturise calm and balance the skin, Sodium Hyaluronate a water binding ingredient that penetrates deeply into the skin attracting water at a cellular level, and essential oils of Geranium, Ylang Ylang and Sandalwood.
Athlíon is a grounding, richly soothing Body Lotion.
Geranium is emotionally balancing and promotes happiness.
Ylang Ylang reduces stress and anxiety.
Sandalwood balances emotions and helps tighten and firm the skin.