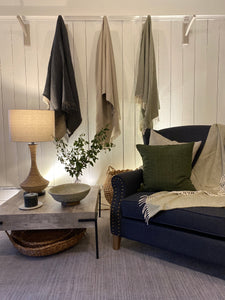 For those on your Christmas list who are a bit fussy, give the gift of something beautiful with the Granny's Bottom Drawer gift card. From a range of stunning home interiors to gorgeous cashmere... leave the choice to them!
How to purchase?
Choose a denomination from the popular options or enter a custom amount.
Add an optional personalised gift message.
Add to basket.
To purchase multiple Gift Cards, please repeat the process.
If you would like to order a gift card to be sent out in the post, please email us at shop@grannybottomdrawer.com or call us on (021) 477 4839